This page is dedicated to you, Jake.

We met in an elevator, remember? Just like in a Jarmusch movie, we became friends in an in-between reality. With my broken english, I asked you if you were somehow related to Tom Waits and, damn, I remember as if it was now how big your smile was when you heard me saying that. Soon after that quick conversation, things degenerated as I dragged you all over the places to meet my international friends, who later became our "Chicago family". Do you remember how worried Nuria was when we joined her for dinner? She thought you were coming from another world! And she was right! You have always been infinite steps beyond people.
Since then, we became inseparable. I knew nothing about you, but felt you were already a legend to me.

-
Countless the nights spent talking and walking with no destination.
Countless the nights spent looking for interesting nighthawks to meet and have as contacts for future movies.
Countless the nights spent in front of a coffee.
Countless the nights I would wear five jackets for the cold and still freeze, while you would feel hot by simply wearing a shirt and your poppy's black elegant jacket.

-
You were my biggest source of inspiration. You were my brother. You were the subject of all my conversations in Italy. Remember how many times we joked about you coming to Italy and walking around in my hometown?
You stepped in my life and revolutionized it.
I could spend thousand, million of words to describe our friend(brother)ship, but words are simply not enough.
I will always remember you with words of love and will always be thankful of having had the chance to be part of your life.

-

The last words spelled in front of you were asking you to teach me how to dream.
Now, my biggest hope is to see you when my path will reach its end and have you finally teach me how to dream conscious nightmares.
… And next time it'll be you the one who will show me around and introduce me to people!

Your italian brother, Andrea.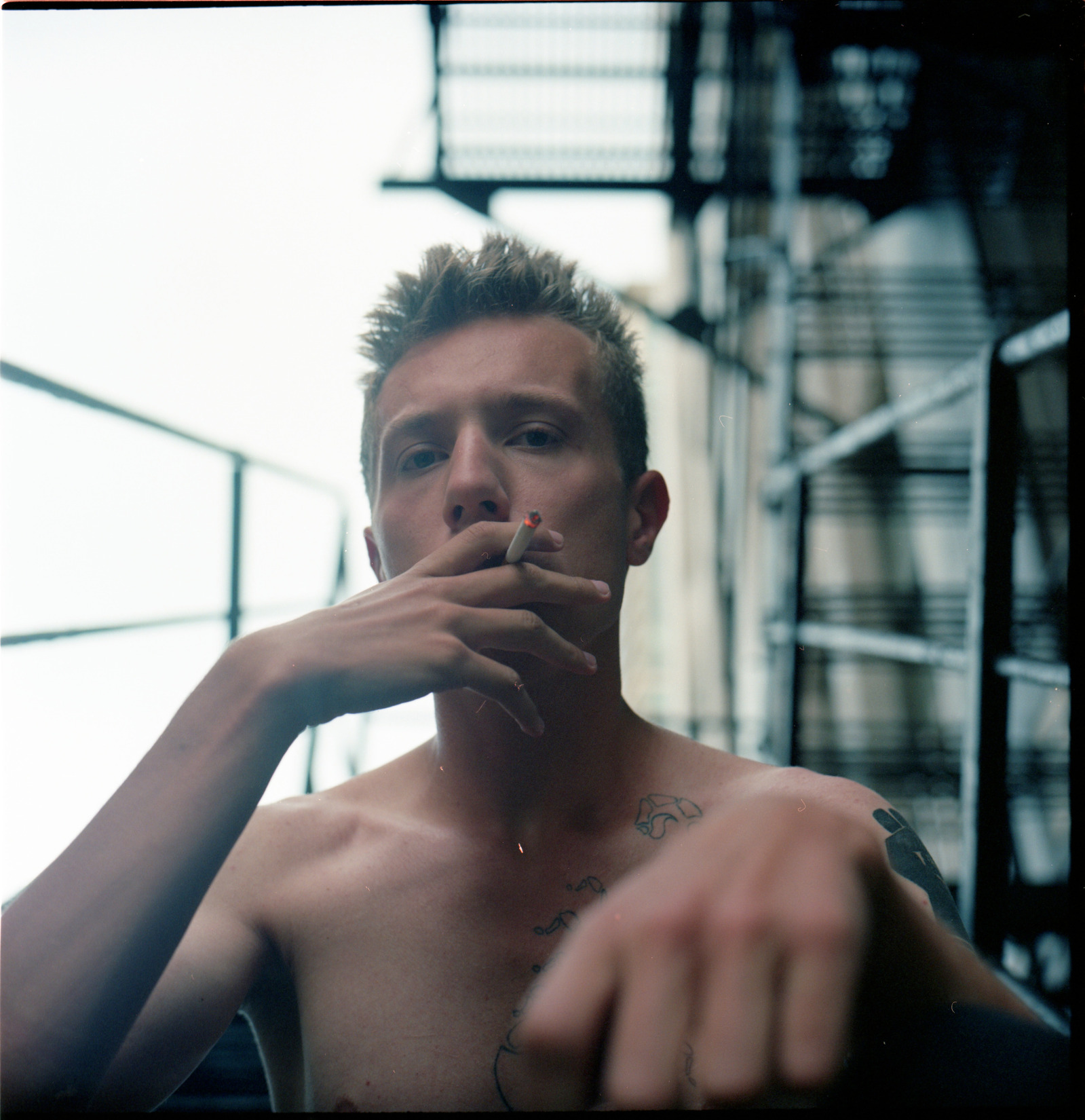 ----------------------------------------
it was six in the morning, i landed in chicago the day before to pick up some stuff and then leave for perù later that morning.

we woke up, had a coffee and went outside to smoke a cigarette: people looked like ants from that height.

july 28, 2014